Have you been waiting for the Microsoft Office for your iPhones and iPad for quite a long time now? The wait has finally ended as Microsoft finally launched their icon Office suite for the iOS to the iPad and iPhones.
There has been so much going around about his Microsoft office for years for mobile but they have been just the common rumors about the device but yesterday, the real information came in even as the app was finally released.
This app has been optimized by Microsoft so that it will be able to work effectively in the iPhone's 4 inch display. The software also features the SharePoint and the SkyDrive integration which will enhance the functionality of the app to the users.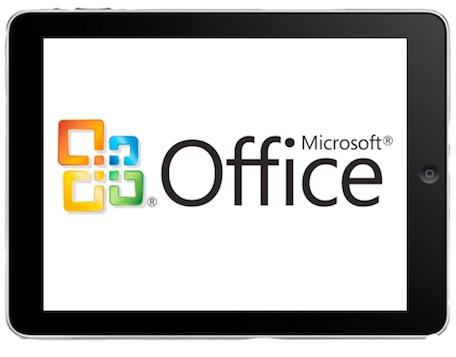 This launch of Microsoft comes at the right time when Apple had recently come up with the iOS 7 operating system update which was released recently at the WWDC 2013 and is already in use. The Microsoft's iconic app will be able to introduce the iconic word, Excel as well as
The features of the App and where to Access the Documents
You are able to access your Office documents that are stored on the SkyDrive Pro, SharePoint or SkyDrive through your phone if you have the Office app.
The Official Mobile has also clouded connected and you will be able to find your recent documents through the recent documents' panel.
If any office document such as word, Excel or PowerPoint document is attached to your email then you can easily view it through the Office app which makes the office documents look stunningly good. The documents of the word, PowerPoint and Excel look great on the phone as the app can also support the charts, shapes, animations and Smart-Art Graphics.
The Excel, word and PowerPoint documents are actually optimized to fit on the screen of the phone so that the user is able to feel comfortable while using the documents
Other features of the App
Your previous documents can automatically resume when you open the documents from the SkyDrive so that you can start reading the document from where you last left it. This automatic resume will generally give the user convenience and easy time.
The PowerPoint also has a slide navigator which allows the user to browse the slides faster even as the speaker notes also helps the user to practice effectively on the presentations
You are able to make any quick edits and share the documents using the app
Author Bio:
Austin Richard is an IT professional from Selftesttraining. He likes to write for different blogs on different interesting topics. He is E20-533 exam qualified.