HAS MICROSOFT'S next great device been hiding in plain sight? This report claims the Surface Pro 5 has already been spotted in the wild.
Microsoft is reportedly hard at work on the Surface Pro 5.The Windows 10 maker is preparing the launch of the next generation of its hybrid tablet/laptop device, which is expected to launch later this year.Expected to be the most powerful Surface Pro device to date, the Surface Pro 5 is currently shrouded in mystery, with Microsoft not even confirming the existence of it so far.

However one source now claims that the device is not only real, but that images of the Surface Pro 5 have already been leaked online – by Microsoft itself.

An image of a mystery new Surface device was published on Microsoft's French website before being spotted by local website FZN.

Originally dated from November 3rd 2016, the image shows off what is undoubtedly a Surface Pro device, sharing similarities with past releases in terms of its build and design,Much like past devices, there's a clip-on magnetic Type Cover keyboard, along with the Surface Pen accessory, suggesting that both of these products remain of interest to Microsoft for its new release.

However what is interesting is that the image's file name was "win10-feature-surface-pro-5-z" – suggesting that this could well be the new device.

The last generation device, the Surface Pro 4, was launched back in October 2015, meaning it is ripe for an upgrade, especially if Microsoft is keen to show off the power of its Windows 10 software.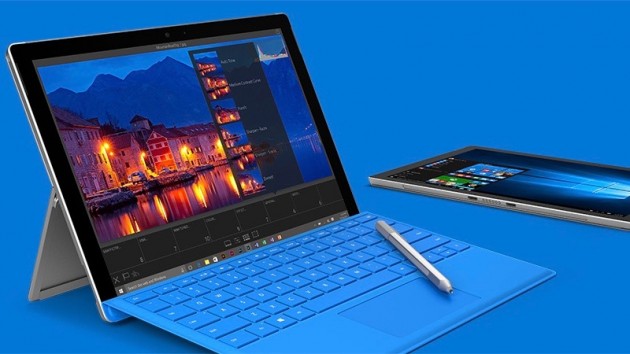 Hopes are high for the Surface Pro 5, given Microsoft's recent track record of revealing new and exciting hardware products.The preceding Surface Pro device won praise for their bright and vibrant display, along with a compact build and design that allowed the device to be easily packed up and carried around.Microsoft then followed this up with the stunning Surface Book laptop, updated last October with the Surface Book i7, showing that it is truly a major player in the hardware industry now.