Venturing into Real estate can give you an unbelievable and steady income when the approach towards real estate is correct. However not many people are aware about how the real estate market works and what are the ways to expand or enhance the current value of assets. Many people still believe the flipping a property is the best way to gain profits in real estate. Although flipping a property does generates a good enough profit but not many people understand how much extra profits that they can earn if they enhance the current assets and then resell the property. Similarly, when people think about houses for rent in Bangalore or other cities, giving a facelift to the property puts and extra edge to your property. It is almost like a sweet wrapped in shiny and attractive paper will be sold at higher prices compared to the same sweet without any additions, although both the sweets taste the same. The same way, when you perform certain modifications, renovations and additions to your property, the market value of your asset increases quite dramatically.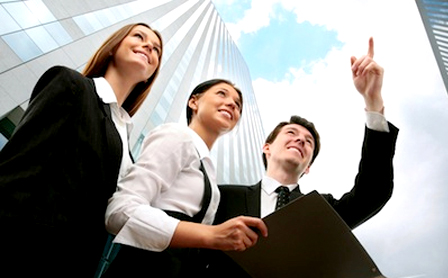 How a Property Manager can help you?
Not many of us understand what the current market trend is and what resources would be required to perform renovations on the property. Many of us still believe that it is a one many job and only requires quick modifications but we forget the task of managing all the resources required. This is where a role of property manager comes. If you are not getting enough time to look at your assets and housing, then you can easily take help from a professional property management company.
Role of a Property Manager
Role of the property manager is to maintain the property, help find screen tenants, dealing with tenants, collecting rents and other litigations. If required, then a property manager performs all type of repair and maintenance work necessary for the property to make it possible to get the best rent. Property manager also helps in searching qualified tenants quickly. In order to maximize the rental value of your property, the managers adopt various types of marketing strategies and other relevant promotional techniques. With required efforts, they can contribute towards enhancing maximum returns.
Important things to Consider while Hiring a Property Manager
Hiring a property manager is a personal decision; however, there are certain points which can help you decide whether you want to hire a property manager or not.
What is the location of Property: If your property is located at miles away from your residence, then it becomes more difficult to maintain it. In such situations, hiring a property manager would be beneficial as they can maintain it by conducting regular inspections.
Total Space of Property- Spending money on small scale property is not advisable. But if you have large acres of land or multiple properties as your asset, then it is recommended to have a property manager to look after it.
Experience of property manager- Experience matters a lot in real estate business. This goes especially true for a property manager as he needs proper knowledge about market trends, contacts and ways to enhance the value. Hiring an experienced manager reduces the task of handling various property matters.
Trust issues: Many people suffer from trust issues in delegating their work of managing assets. By hiring a property manager, you give him the right to act on your behalf. However, you can still put an additional clause by telling him to contact you before doing any major changes.
A well maintained property can reap rich benefits and grow your investment. Hiring a property manager is always a wise decision when you are unsure about how to enhance the value of property.