If your business is currently running a comprehensive social media campaign, you may feel a little uncertain about how your campaign is actually performing. Social media campaigns can be monitored and analyzed based on a variety of metrics, but not all of these metrics may actually be apparent to someone new to the social media scene. If you want to know whether your social media company is delivering results, you may want to look at the following metrics in order to help you expand your social media marketing without expanding your budget.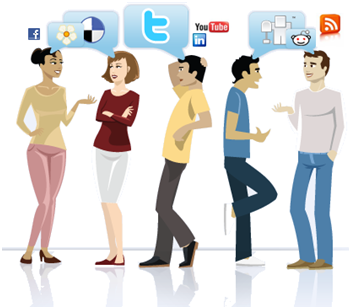 1.How Many People Are Watching?
By far the easiest social media metric to track is the amount of followers that are actually watching your account. However, you do need to be cautious about taking this number to heart. These numbers can often be padded and don't always represent the real amount of consumers that are looking for information and news regarding your business.
2.How Active Is Your Community?
If you are interested in tracking the actual activity of your community, you can begin running promotion polls and other activities that require community engagement. Through these tests, you will find out more about the consumers that are actually actively engaged with your business and interested in learning more.
3.Who Is In Your Community?
Businesses attempting to reach certain core demographics may want to concern themselves with the statistical variation of the followers in their social media accounts. Certain social media platforms reach specific demographics more than others, so a business that finds itself lacking in one population sector may want to bolster its activities in another platform.
4. What's Your Conversion Rate?
The bottom line for many social media campaigns is an overall increase in revenue. If you aren't finding your revenue increasing in correlation with your social media advertising budget, there may be something wrong. You may need to collect data at this point to determine why more consumers aren't being converted and if there is anything that could be holding up potential sales.
5. How Many New Consumers Are You Getting?
One of the primary goals of a social media campaign is to steadily increase the amount of followers your business has while still retaining old followers. If your campaign doesn't seem to be increasing at the rate you would expect it to, your current social media organizer may not be aggressive enough. Many businesses find success by including their social media account information on their traditional and print media.
The success of social media campaigns can be difficult to ascertain because a social media campaign can do many things for a company that is not measured merely in dollars. When analyzing your social media campaign you should question the end goals for your company. Some companies want to broaden their market and increase their revenue while others simply want to develop their brand and craft an identity.