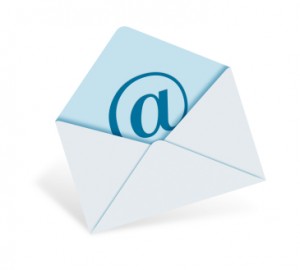 Overflowing email inboxes reduce business productivity because the signal of needed communication is lost to the noise of overwhelming information. The sheer amount of time required to triage the important items from non-important consumes a lot of valuable time.
"The IT department is also burdened by 'excess email overload,'" said Greg Arnette, founder and CTO of Sonian, a cloud-powered email archiving and search platform. "On-premises email servers are more difficult to manage, backup times are too long, and recovery from failure is made more difficult by an abundance of data."
Luckily, there are a number of tools available that can help control your inbox. These tools help employees manage their personal email workflow. They are based on time management philosophies and organizational behavior theories. Those tools include:
Unroll.me. This tool helps you control the clutter of email subscriptions using Rollup. According to the Unroll.me website, Rollup is "a digest that gives you an overview of all the subscriptions you receive each day. The Rollup will keep your inbox clean by organizing the subscriptions you receive into a daily digestible email." You choose the subscriptions to add to your Rollup, and once a day, they are delivered to your Unroll.me folder.
FanMix. This tool organizes your social media. As Mashable pointed out, "this service collects all of your online accounts into a Gmail-themed inbox as a one-stop view for your Twitter, Facebook, LinkedIn and blog conversations." For companies that rely heavily on social media, FanMix will keep you updated any time you get a mention.
Otherinbox. Otherinbox is a tool that organizes your email, helps you find an email message that is stored on your iPhone, and streamlines unsubscribing from newsletters and other subscriptions you no longer want to receive. Every day you receive a digest that tells you what has been organized for you.
Inbox Zero. Inbox Zero is a great approach to processing your email, according to Jared Goralnick, Founder, of AwayFind. "It's not really software but a tactical philosophy that helps us to identify a fast and nimble way to process our inboxes," he said. Inbox Zero only works with Gmail, but it allows you to archive and delete messages quickly and easily.
AwayFind. AwayFind helps to minimize the number of email interruptions we get via notifications. Rather than obsessing over your inbox, waiting for a message to come, AwayFind alerts you any time you receive an urgent message that requires immediate response.
Most of these tools work best with email hosts like Gmail and Yahoo, but many businesses rely on Exchange for enterprise email.
"Historically Exchange, with the Outlook client, has not done enough to address inbox overload. Microsoft may make more investment in this area as customers look at other platforms (Google Apps, web mail), which are offering different approaches to message management," said Arnette. "Outlook does offer personal archiving to reduce clutter, filters and rules to help organize email, and delegated access to help executives defer inbox management to assistants."
However, using a hosted Exchange rather than managing it can save time and increase production, which, in the end, is the point of the inbox organization tools. Hosted Exchange helps Exchange management by reducing the burden of IT staff to manage a complicated server environment, Arnette pointed out. Hosted Exchange allows the IT staff to focus on more "value" add IT services to their respective organization and allows users to choose the best email client, and some clients may offer built-in personal email management tools that offer "inbox zero" capabilities.
No matter what tool you choose, in today's world it's much more efficient to allow someone else to manage the upgrades and security requirements of your email infrastructure.
Sue Poremba is a freelance writer focusing primarily on security and technology issues and occasionally blogs for cloud service provider Rackspace Hosting.