For local businesses, competing against national chains for SERP real estate can seem daunting. Granted, Google and its competitors are now giving more weight to local results, but you shouldn't wait for them to find you. The following practices can help you tap into local search and get more customers to notice you.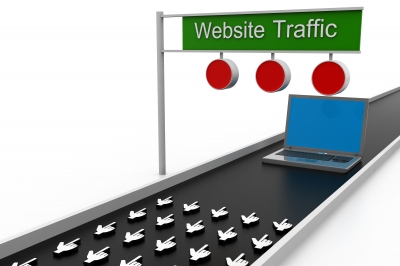 Be Mobile-Friendly
The proliferation of smartphones means that many local searches happen to fulfill an immediate need. Whether they need a nice lunch place, a towing company or a liquor store, people looking for a solution to a problem right now are searching from their smartphones. Your website should be designed with that in mind.
Make Sure You're Listed on Social Sites
Create or claim your business's listings at Yelp, Yellow Pages, Foursquare and the like and make sure they're accurate. These sites are where your current customers talk you up to potential customers. Monitoring your reviews on these sites can also alert you to any problems customers might be having so you can fix them.
You should also have a Facebook Page and a Google+ Local Page (which is what Google Places has become). Both of these places let you connect and converse with your customers in interesting ways as well as just getting your name out there. Google+ Local Pages are important because the information you put on your page will be used in Google results, including your store or restaurant's address, phone number, website, a button to get directions and, when applicable, any Zagat reviews.
Add Your Business to Online Map Services
Google Maps and Mapquest make it easy to add your business location(s) to their maps. (Not so much for Apple Maps and Bing.) Make sure people who have decided to patronize your business can find you easily by taking advantage of these sites. It's a simple bit of local SEO to deal with, but it's important.
Optimize Your Site for Local Search
One obvious geographical marker on a web page is the country-specific domain extension. If your site uses one of these, make sure it's the right one. Having the .tv extension might look great for local television show, but .tv is the extension for Tuvalu, a small island nation in the South Pacific. If your business isn't in Tuvalu, using this extension could hinder your local SEO efforts.
If, like most companies, you use a neutral domain extension (.com, .net, etc.), you can use Google Webmaster Tools to tell Google to target audiences in a specific country. Log in to Webmaster Tools and click a site. Then click the cog button in the upper-right and choose Site Settings.
Make sure your business address appears on every page of your site. Most business sites include the information in the page footer. Your customers might not always scroll down that far, but the search algorithms will see it.
If your business has multiple physical locations, Google recommends that you create a separate page (or site) for each location — for example, TheBestFalafelIn.com/wallawalla. Hiding your multiple business locations behind a search feature can make it difficult for web crawlers to find all your company's locations.
Social is the New SEO
Optimizing for local search is a great way to help customers find you, but turning one-time customers into lifelong fans is another thing altogether. If you want to keep customers coming back, you need to ask them questions and listen to their answers.
Once upon a time, a business would solicit feedback through postcard-sized questionnaires that customers could fill out if they wanted to. These days, though, you have more access to what customers are really saying about your business. Listen to what people are saying about you on Facebook and Twitter. Regularly check out reviews on Yelp and other review sites. When you find a problem, do what you can to fix it or ask customers what they think could have been done differently. A customer is more willing to give a business a second chance (and talk about it) if they see that you really are interested in listening to them and making improvements.
The more positive things people are saying about you online, the more Google will recognize the quality of your business, and the higher up the SERPs your site will land.