Blade servers have become the popular choice for many IT companies. Unlike other servers, they easily fit in a single chassis. The best part is that every server has different processors, storage, memory, operating systems, applications, and network controllers. They can be considered as the self contained servers that run on their own operating system. Undoubtedly, they offer real protection to the future investments.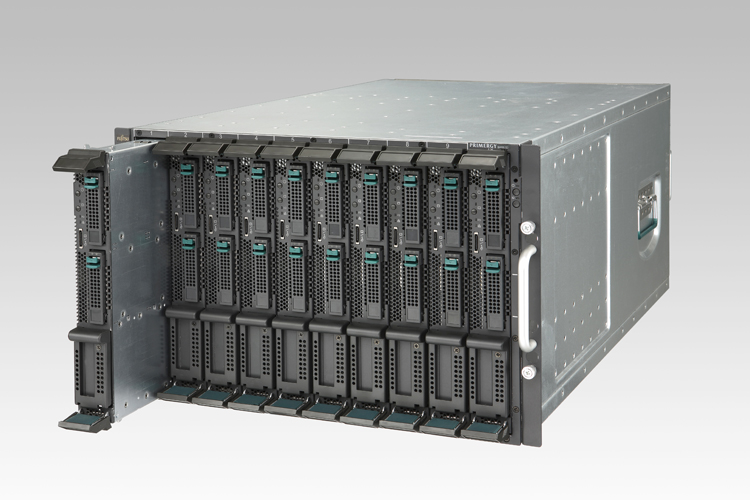 They are able to meet the company's requirements. While selecting a good server, you need to consider these factors-
Lower IT management costs
Generous scalability
Economize the work place
Energy efficient
Simple load balancing and failover
Easily disposable
Why are these servers preferred over others?
These servers provide a single interface to manage all the units in the chassis. Hence, there is no need to waste time in the managing the functionalities. If you desire to reduce the IT expenditures, then this solution is a must for you.
The best part is that these units in the chassis use a single power source. Hardware does not include a keyboard, a graphic card, and other models. If your company wishes to adopt energy efficient methods, then this high density performance server will be quite helpful. Your company could easily scale up the IT infrastructure without worrying about the electricity bill. They offer high energy efficiency because they give you the flexibility of using them precisely according to your needs.
How are these efficient
These compact servers save more workplace, as compared to the traditional models. If you have a limited workplace, you need not deploy several tower models throughout the office. Rather, you could switch over to blade servers. Unlike other models, this high density performance server takes only a few minutes to deploy.
These servers are easy to maintain. You could transform the components of these servers into controllers, power supply, hard disk drives, Ethernet switched, processors and much more. It is much simpler to remove the server for maintenance. Several components of these servers alert a system management processor, hours before the system failure. Hence, they could be easily repaired or changed.
Blade serves v/s traditional solutions
People prefer them over rack mount servers. A recent study has shown that they are the fastest growing segments of the market. The main reason behind this is that the blades are easy to manage and configure. These are usually deployed in large enterprises. Undoubtedly, they are scalable to any kind of physical infrastructure.
Before buying the blade servers, make sure that they are perfect for your business. These are not designed for every type of work. They offer limited expandability. These servers consume more electricity as compared to others. Hence, it is advisable to look at their pros and cons before buying them.
Many companies offer perfect blade servers in the market. Browse the internet and short list the popular companies in this sector. Visit their websites to know more about their features. See whether they satisfy your needs and make the final decision. You could check the company's testimonial section, FAQs, customers' responses and much more to get an idea about their features and services.
Author's Bio:
Kevin has been writing many articles related to computer hardware and accessories. They also offer all types of servers on their website.If you are looking for a high density performance server for your business, you could check out their website today.