Today, children are increasingly using smartphones to perform all the functions they used to do on a PC. In fact, research indicates that households with children have a 12% higher usage of smartphones than those with no children. Since the introduction of smartphones, users have download billions of apps from popular app stores such as www.general-play.com. Since the kids no longer use the family PC anymore, it has become harder for parents to know what apps their children are downloading and how they are affecting them. Some of the tips to help parents in this regard are: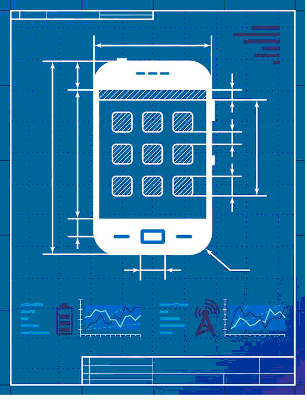 Understand the apps
In simple terms, mobile applications are programs that your children download into their smartphones via the internet. Most of them are free mobile apps but some are paid apps. These apps come in every imaginable category including games, social networking, education, health, and much more. To be able to download apps from a good app store, you need to create an account with that store. Many free apps challenge you to upgrade to a full paid version. You require a credit card for all transactions. Some ads display clickable adverts in them while others charge a certain fees for virtual goods when using the app.
Why your kids need them
Certain apps are necessary for the smartphone of your kid to function properly. For instance, all smartphones need a mobile operating system that usually comes with the device but require upgrades. The device also needs time, date and alarm apps to be useful. No smartphone can function without some kind of antivirus to protect it from viruses and malware. The smartphone needs a web browser to access the internet, a player to play music and watch videos, and photo viewer to display photos.
Nevertheless, most apps that your kids will download into their apps are mostly to enhance some features of your phone and for fun. A huge part of kids these days are social networking sites such as Facebook, Twitter and Google plus. These sites are so popular that they arenow pre installed in many smartphone. Other common apps you will find your kids downloading are mobile games. There are millions of games available and some of them may not be appropriate for your children due to graphical depiction of violence, nudity and coarse language. Some time kids need apps to be able to do their schoolwork.
Tips to help your children
Set rules–Before you buy a smartphone for your child, you need to set some ground rules as to what apps they can download. This will help you protect them from exposure to unsuitable apps.
Limit their screen time–Even when your children are playing games, listening to music or watching videos on their smartphone, that is still screen time. You should include that time in your total screen allowance for them each day.
Play with your children – You should set time aside to enjoy some of the games in your kids' smartphone with them. This gives you a subtle way of monitoring what they are downloading.