Microsoft is a name synonymous with innovation and making life simpler. After changing lives of millions of people worldwide with their technological inventions under the able leadership of Mr. Bill Gates, the year 2008 is also a turnaround year for Microsoft when it launches its most interactive application – Microsoft Surface.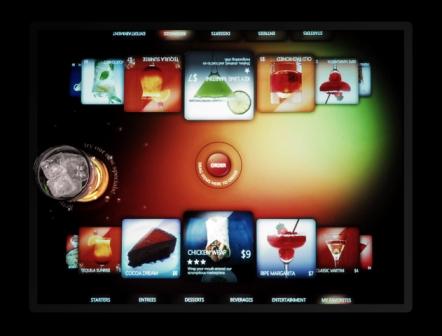 There is a widespread excitement about the Microsoft Surface's utility and the way it transforms imagination into reality. You must have dreamt of touching the surface of the deep blue sea as you see it on your computer or television screen. But Microsoft Surface have made that possible. You can actually make movements with your hands and swirl the water on the screen.


One of the many likely place where Microsoft Surface is expected to make its mark are the hotels and restaurants. As places which need constant innovation in décor, food, menu and presentation; Microsoft Surface in hotels and restaurantsis the perfect addition to attract more visitors and also ensure a more user friendly ambience.
Microsoft is quite enthusiastic about the introduction of Surface in restaurants and lounges. Harrah's casinos and Sheraton hotels are amongst the first few in hotel business who are going to introduce Surface. Though critics refer to this as an expensive bet, with each unit of MS Surface costing $5,000 to $10,000 approximately, hotel and restaurant owners are quite positive that the Microsoft Surface application will be worth investing and will surely enhance their business.
So, what will be the Microsoft Surface in hotel experience be like? It is said that the whole application will be set on a touch table. As you run your fingers on the table, you can have your choice of mood lighting to the menu to order your favorite food and drinks. Experts believe that the Surface application can do away with the requirement of waiters in a restaurants; because, computers can be more approachable and convenient.
So when the next time you go to a Microsoft Surface enabled restaurant, do not forget to check out the bar. The touch table on the bar is set to offer you a menu card with several options for wine and drinks. Besides, introducing to the origin of the wine you order, you might also have the option to book a tour to see the vineyards. Interestingly, Microsoft Surface has also ensure that you are notified when your glass needs a refill. Now thats innovation for you!