Flash Playing has always been the problem of iOS Devices including iPad and iPhone due to lack of support of Flash. What can you do if you want to view the Web sites that are using Flash on your iPad or iPhone? Luckily, we are here to introduce 3 favorite flash-supported browsers for iPad/iPhone to offer you enrich your Web experience. Let's see what they are.
Photon
First of all, we got Photon. Photon is given the ability to play flash on iPad. It is a powerful and versatile Safari alternative that excels in its Flash support. It can display all Flash content. With it, you are able to watch Flash videos, play free Facebook games, Web Flash SWF games, use Flash apps, or listen to music streamed through Flash player etc. Anyway, you need to click the button with a lightning bolt on it to starts a remote streaming session which allows watching Flash content. Or you will be asked to install Flash.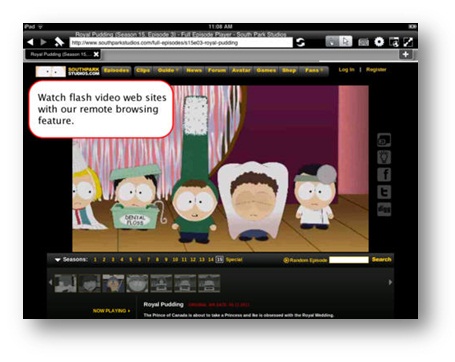 Just like Firefox and Chrome, Photon supports unlimited tabbed browsing. As a smart browser, it can also support full screen browsing, split views, three pane view etc. One thing that should be mentioned about it is Photon enables you to adjust your bandwidth.
Note: if some sites like Hulu are blocked from certain cluster of IP addresses, you cannot view them though the browser support Flash. In addition, Flash mode performs best over WiFi in a broadband network. By the way, there are free and paid versions available.
iSwifter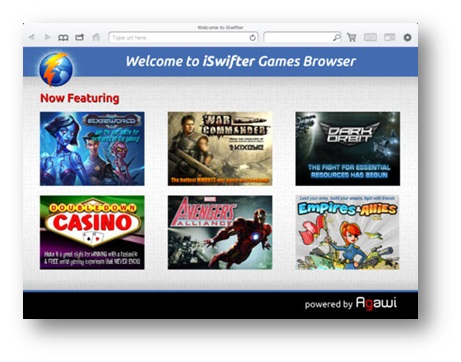 iSwifter is the first gaming browser for the iPad in the world. You can download it from iTunes Store. The first 7 days is free for your evaluation before you purchase. iSwifter is specially for Flash games. If you are game lover, iSwifter will bring you any game to our iPad, instantly. Anyway, though it can load other flash content, it fails on some sites that other apps can load. And it doesn't have a friendly interface. Anyway, if you like games much, you can have it.
Puffin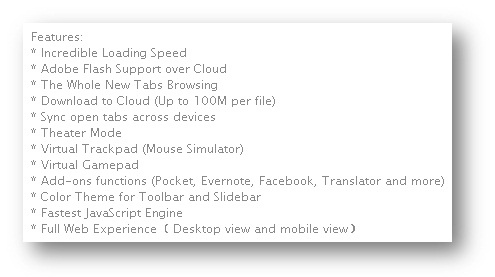 Puffin Web Browser is fast one supporting Flash player with the help of Adobe Flash support over Cloud. Here are its main features:
Well, unfortunately, Puffin has limitation which will frustrate you much. It cannot work on some sites because the data centers of it are in the US and the Cloud servers can only access public websites in US area.
Above are the three flash-supported browsers that allow you to play Flash on iOS devices online. Anyway, sometimes we just have some interesting Flash videos like SWF animations on our computer and want to enjoy them on iPad/iPhone. How can we play downloaded SWF files on iPad or iPhone then? In this case, you can convert SWF to MP4 or H.264, MOV which is well supported by iPad/iPhone using iOrgSoft SWF Converting Software. After conversion, you can freely play native SWF files without flash player.