Video social media is a new trend, which has driven millions of users within a short span of its emergence. Simply like other social networking sites, these sites allow you to stay connected with your closed ones, but with an only difference in major communication modes. Of course, the contemporary social networking sites allow you to upload videos on your profile, but the video social networks facilitate you to upload numerous videos and communicate via your uploaded videos. While video sharing is only a part of other social networking sites, a video social media grants video sharing as an integral part of its communication modes.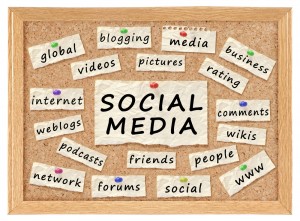 Fun and joy through video social media
Do you love shooting videos and want your artistic interest to obtain prominence among people? If yes, then the video social networks are ideal platforms for the purpose. If you want to express your emotions via videos, then you can do so here. You will be charged with no fee for signing up in a video social networking site. Most of these networks are free to use and you can share, download, and upload your favorite videos, without paying any fee. These networks are often interlinked with major social Medias, such as Facebook, Twitter, Google Plus, etc. You can directly share your uploaded videos on these social medias.
The video social media is a new concept, which has been well accepted by social networking lovers. You have all networking features on a video social media, with an additional feature to communicate through videos. You can decorate your profile with funny things, write on you profile walls, upload pictures and use the video apps to let your uploaded video go viral over the web as well as edit it the way you wish to.
People would better watch a well-organized video, rather than going through long posts. If you post something lengthy on your wall, most users will only bother to go through the first few lines of it. However, if you upload an interesting video and appeal to your fellow users to enjoy, then most of them will be eager in streaming the entire video. You only need to make the video content funny and scribble a small description or tag it in a way, which would attract users. The subject of your uploaded video has to be eye-catching.
The video social networks are a medium to hike up the joy of social networking. Especially, when you get direct links to share your uploaded videos on other social medias, then the fun of video networking increases. Sign up for a reliable video social media, which is well equipped with funny elements, then you will be exposed to a broad area of funny social networking. You can promote your personal, commercial, social interest through videos. Be active on the network, visit other's profiles to check out their uploaded videos and they will visit your profile in return. This will be an easy way to increase traffic to your uploaded videos.
One of most interesting and popular social video networking site is http://www.keek.com/daniel_sahyounie. Check it out for fun.