It's September, and that means that the year is already more than half over. It's time for two things: Christmas in September and reflecting on the year's best ringtones. Nowadays, ringtones are often popular songs, (unless they involve the once-ubiquitous "Crazy Frog," who, sadly, is absent from this list!). If you want to be cool, change your ringtone to one of these hits.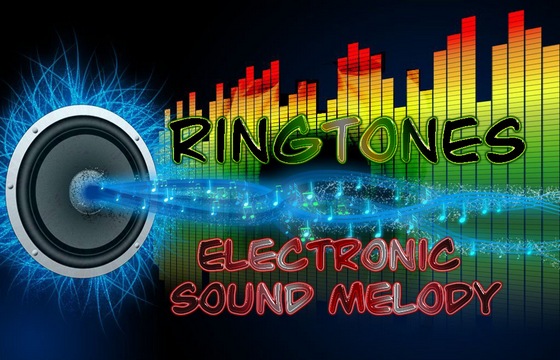 5. "Thrift Shop" by Macklemore
Seattle-based rapper Macklemore, also known as Ben Haggerty, released his ode to second-hand stores and scored a major hit. Perhaps a reflection of how many thrift-conscious music listeners there are out there or just a catchy beat from a surprisingly good white rapper, "Thrift Shop" is creative and funny.
4. "Goldie" by A$AP Rocky
Is it because he's "got dough," or is it his extraordinary swag and mouth full of gold? Whatever the case may be, A$AP Rocky released one of the best hip-hop singles of the year with his hit "Goldie." He stormed onto the scene in 2011 with his mixtape, which shares its name with his debut album LONG. LIVE. A$AP. Following the release of the full album, "Goldie" was named one of the best singles of the year by several critics, including Rolling Stone. Diehard fans may notice that this single was actually released in 2012, but its resurgence in 2013 due to its increased media exposure sent it to the top of the most popular list.
3. "Harlem Shake" by Baauer
The "Harlem Shake" video was a trend that disappeared as quickly as it came, but that doesn't make it any less of a hit. The song graced user-made videos as well as cell phone ringers this year, and it was a fad that nearly everyone became aware of. Any song as inescapable as the "Harlem Shake" was (even if for a short while) deserves recognition, and here it is. Now, DO THE HARLEM SHAKE!
2. "Get Lucky" by Daft Punk
In their first original album release since 2005's Human After All, Daft Punk opted for a sexier, funkier sound. It worked; their single "Get Lucky," featuring Pherrell Williams, is a huge hit. A far cry from their usual bass-heavy, techno sound, the song has been well-received and is considered one of the catchiest songs of the year. It has a message that everyone can relate to: we all want to get lucky, in one way or another. It is still firmly cemented in Billboard's Top 10 Singles list and is likely to remain popular through the rest of the year.
1. "Blurred Lines" by Robin Thicke
Robin Thicke released "Blurred Lines" in March 2013, and it quickly became an international hit. It is indisputably the most popular song of the year and is Thicke's best-selling single ever. If you haven't heard it, you need to get out more!
So go ahead, follow the masses: download one of these incredibly catchy songs as your next ringtone.
Byline
Jerome Patterson writes on cell phones, gadgets, musical technology, computers and other kindred subjects. Musical lovers should check out the kensington ipad cases with keyboard by visiting kensington.com.
Image credit goes to y4rd1n4.