Have you ever imagined living a life without a Smartphone? Most of us have become dependent on the useful functionality and features of the modern mobile technology including finding direction through mobile maps. If you are using an Android phone or tablet, you must be one of the million mobile users who use their mobile phones in getting road directions. You just simply cannot afford getting lost by using an inaccurate and inefficient map application and it is a good news to know that Google Map, one of the most reliable and powerful mobile map application in the market today, has just released its latest Google Map application that is optimized for Android Smartphones, Android and tablet users.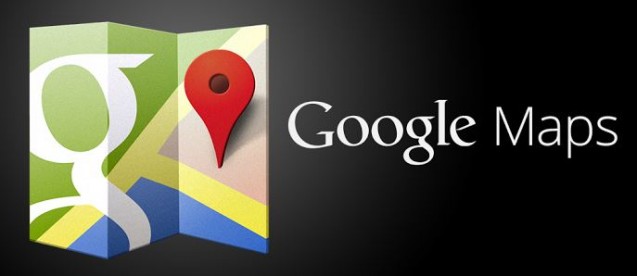 Experience a New Mapping Experience
The Google Map for Android Smartphones and tablets are designed to deliver a better and more innovative mapping experience to its users. One will be able to experience a faster way of getting to your target destination and makes your experience of exploring the world more convenient and accessible. The Google Map application is currently rolling in the Google Play and the number of downloads continues to rise. Soon enough, the latest version of the Google Map will soon become available for the iOS devices at the Apple Store. There are some highlighted features of this latest upgrade on the Google Map with some overhauling on the existing application features that were available for the iPhone and iPad devices last December. It is certainly a must have app for Android users who travel more often and requires a more comprehensive and powerful map application to use on their mobile device.
A unique Mapping features on your Android Devices
Whether you are using your Android Smartphone or tablet, the application is available in providing you new great features to use for your travel needs. The Google Map introduces the Explore feature on its new app that offers five categories that you can explore directly from the app namely drink, play, eat, shop and sleep. Not only can you find road directions in order to reach your target destination, the app also provides you an opportunity to explore and discover new places according to your preferences. Without the need of even typing on the search box, the mobile app will give you good search leads simply by tapping on the search box which will automatically display options for you to choose where you can dine, place to stay in, shop and have a drink. You don't have to worry in getting there because the Google Map will be your guide as you explore your way to new places.
The Google Map is also powered with a more enhanced navigation feature. Not only can you find a reliable traffic condition guide, the app also provides an additional feature of helping you navigate through the traffic. It is more intuitive in providing you valuable information with regards to incident reports occurring in a particular area or traffic route. Moreover, you can now rely on the Google Map as your traffic assistant who can provide you alternative route that could take you to your target destination faster with the least traffic problem.
The Google Map is more responsive to use on both the Smartphone and tablet devices.  You will get a more optimized viewing on the map according to the size of your mobile screen. Thus, it makes more comfortable to search and explore the world using your Android device with better viewing.
Rating and Review features Directly from the Map
The new Google Map is now overhauled to provide additional features of reviews, offers and a Zagat badge. As you pick your choice of business establishments and places like bars, café, malls and restaurants that the Google Map search suggests, you get to rate them while giving your honest review on these places. If you want to search for the best curated lists of places to visit, look for the Zagat badge of excellence that will help you to quickly spot very popular places that other Google Map users have rated and visited.
The Retiring features of the Google Map
It is unfortunate that the new Google Map will be retiring some of its old features soon. By August 9, 2013 you will not be able to use the check in and latitude features from the old Google Map and these are no longer integrated into the new version of the application. The counterpart check-in feature from the Google Map will be made available as a Google + feature that will allow you to track down places where your friends went to. The offline map feature will no longer be of use too however you can still access offline map using the "Ok Maps" search where you can view the places that you have been to previously. While some features are retiring new and better ones are added in the latest Google Map that is now available for Android Smartphones and tablet download.
Danielle Hilton is marking guest posting for many good websites. She likes writing about technology news